&nbsp&nbspSocial Events
The Greater Pittsburgh Chapter specializes in providing a variety of social events for its members. No matter what type of social activity you enjoy, the Greater Pittsburgh Chapter has what you're looking for. We participate in all types of events such as family days at the Zoo, Pittsburgh sporting events and happy hours at local establishments.
&nbsp&nbspGame Watches
Admit it, watching sporting events with other Penn Staters is as good as it gets. During the football season, and for other special events throughout the year, we meet up at various local establishments and cheer on the Lions! We look forward to seeing you!
&nbsp&nbspNetworking Events
An organization such as the Greater Pittsburgh Chapter can not run itself without great leaders. We understand that it is important to provide our members with the opportunity to better themselves personally and in their careers. The Greater Pittsburgh Chapter holds a variety of events throughout the year including leadership seminars and networking events for just this purpose.
&nbsp&nbspCommunity Service Events
The Greater Pittsburgh Chapter believes that it is important to give back to our local community. Over the course of the year, the Greater Pittsburgh Chapter utilizes our best resource, our members, to provide all types of community support.

A Day at the Zoo
Saturday, June 22, 2019
Description
Join us for a Day at the Zoo with the Greater Pittsburgh Chapter!
When: Saturday, June 22, 2019, 10:30 AM
Who: Everyone!
How much? $15/guest; If you are a zoo member, the cost is $5/guest. Children under two: free!
We will gather at the pavilion at the top of the elevators at 10:30. At 11:00, you will get a chance to meet and touch some of the zoo's animal residents! Following the animal show, we will serve a picnic lunch catered by the PSAA-GPC, and then take a guided tour of the zoo.
To attend, please register online by June 9th at the following link (select Zoo Day):
When checking out, please include your name, full mailing address, email address, and phone number in the "additional note to merchant" field.
Location
The Pittsburgh Zoo
7370 Baker St.
Pittsburgh, PA 15206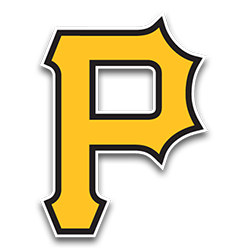 Penn State Day with the Pirates
Sunday, July 21, 2019 - 1:35 pm
Description
Let's knock cancer out of the park on Penn State Day at PNC Park! Cheer on the Pirates as they take on the Philadelphia Phillies on Sunday, July 21, 2019 at 1:35pm - new this year, a portion of each ticket sale will benefit THON!
Tickets are $31 for the Corner Box or $25 for the Infield Grandstand and include a complimentary Happy Hour and a collectible blue & white PSU/Pirates cap!
July 21 is also Kids Day at the park, so bring the whole family and enjoy the Family Fun Zone on Federal Street before the game and then stick around afterwards when kids ages 14 & younger can run the bases on the field (weather permitting)!
**In order for THON to receive the donation, tickets must be purchased via this link**: https://www.mlb.com/pirates/tickets/specials/university-nights/penn-state
Location
PNC Park
115 Federal St.
Pittsburgh, PA 15212